JBL Flip 3 Splash Proof Portable Bluetooth Speaker
Powerful portable speaker perfect for the beach, the pool or hanging out with friends anywhere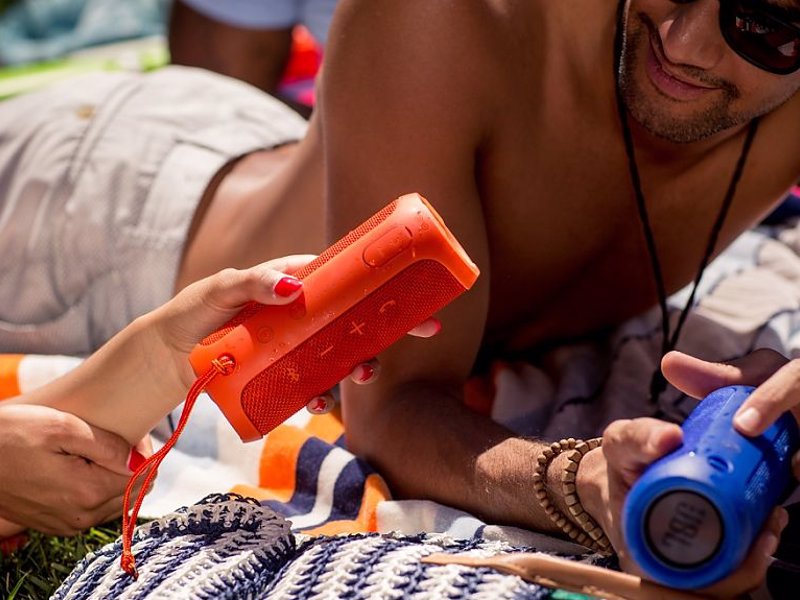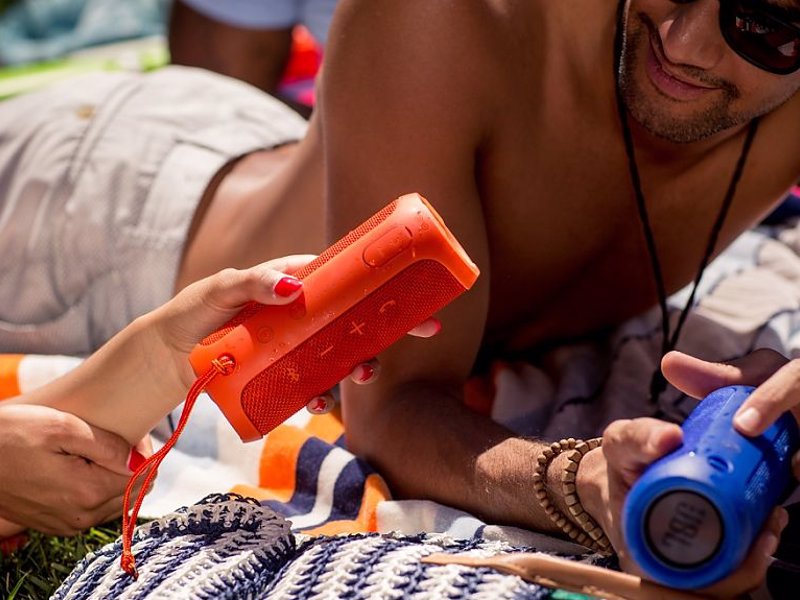 The JBL Flip 3 is a powerful yet compact wireless speaker that's rugged enough to take almost anywhere, whether it's just hanging out with friends, by the pool, the beach or camping. The splash proof design means you don't need to stress if it gets rained on or you drop your drink on it - in fact it's waterproof enough to run under a tap to clean it if you do. It's not fully submersible though, so don't take it in the pool with you! But for almost any other situation this is a great speaker.
The sound is loud, clear and the bass is great - and if you're having a party and need some more volume you can connect multiple speakers via the JBL app and wirelessly play your music through them all simultaneously. Another great feature of the app that makes this great for hanging with friends is that multiple people can connect to it to take turns playing songs.
All this plus you can use it as a speaker phone with impressive call clarity thanks to the inbuilt noise cancelling.