Scaled down version of the original 1950s design classic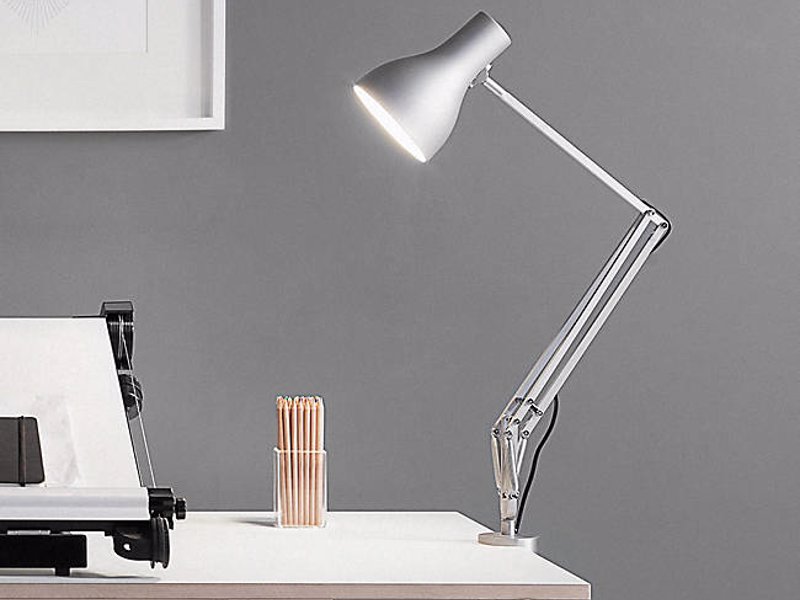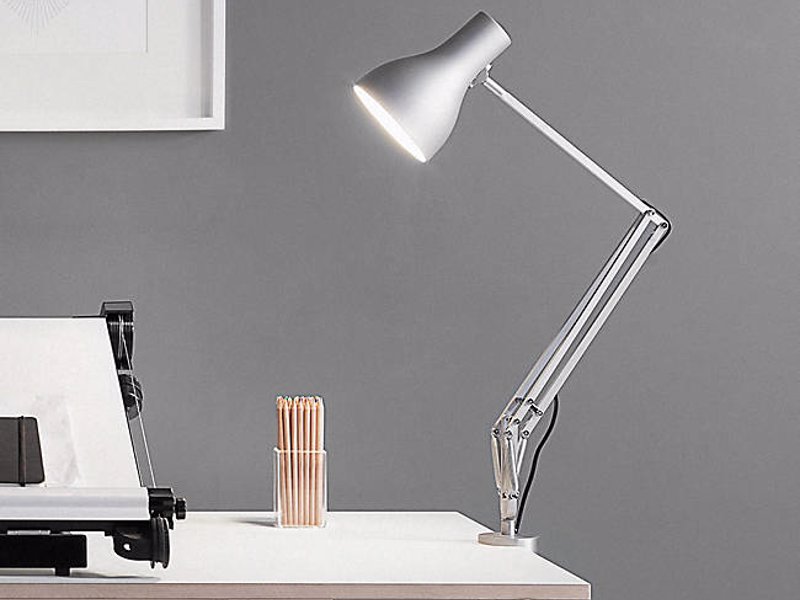 This desk lamp scales down the original 1950s design, adapting the same mechanics and light efficacy in to a more convenient size for smaller spaces. The aluminum shade is crisp, yet smooth—emblematic of mid-century modern aesthetics — and sits atop the familiar jointed structure. Outfitted with Anglepoise's signature three-spring technology, the finely tuned chrome tension points allow the fixture to adjust easily, maintaining the structural integrity required for task lighting.
For more than 75 years, Anglepoise has created elegant and functional table lamps that are now considered British design classics. Since the first Anglepoise was designed by George Cawardine in 1932, this iconic table light has been updated and redefined, combining classic design with unmatched performance.