A bottle opener made from half of a REAL Leather Baseball, with a magnetic back to stick to your fridge and catch bottle caps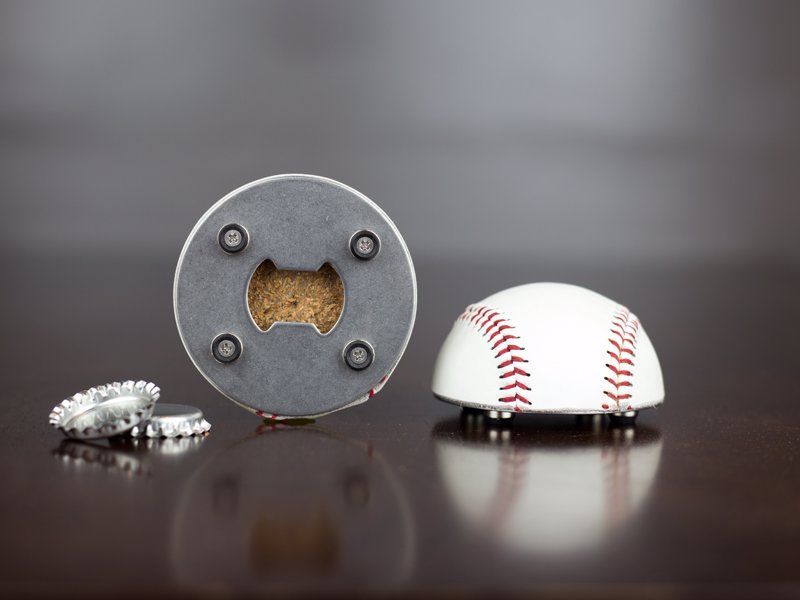 The baseball is cut in half, then a portion of the core is removed and the leather edge is sanded smooth. 
A stainless steel opener plate is attached to the ball using stainless steel fasteners. 
The opener is magnetic so it sticks to your fridge, the side of your truck, or any metal surface. 
The same magnets that hold it to your fridge also catch the cap when you pop open a bottle, no more foot injuries from errant bottle caps. 
Made in Buffalo, NY by Buffalo BottleCraft (est. 2013).