Bike Handlebar Camera Mount
Adjustable tripod clamp to mount a camera to your handlebars to capture your adventures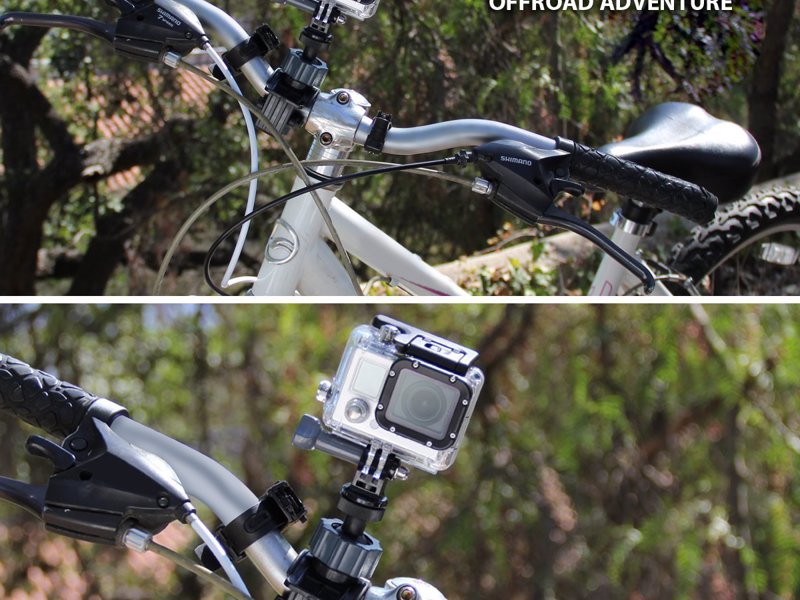 Record your favourite riding moments With the USA Gear Camera Bike Mount, you're always ready to easily take videos on trails, roads, or trips. The 360 degree rotating head allows you to record yourself, POV, scenery, & nearly everything in between! Safely document tricks & stunts to show off to your family & friends. Never miss an incredible moment again!
Connect any camera with a tripod mount! To connect your compact pocket video & hd camcorders, simply screw the mount into the tripod socket of your camera & get ready for amazing pictures & videos as you ride!
Mounts to almost any bike Imagine riding through the trails on your bike and effortlessly capturing the breathtaking scenery all around you! The camera mount can securely mount to handlebars up to 30.5 mm in diameter easily. Just wrap the clamp around your handlebars & tighten the locking screw. Adjust your ideal angle for the perfect view to start capturing footage of your incredible adventures on film!