Chat Pack - Fun Questions to Spark Conversations
Thought provoking, fun and quirky questions to get conversations started, great for travelling, family gatherings and more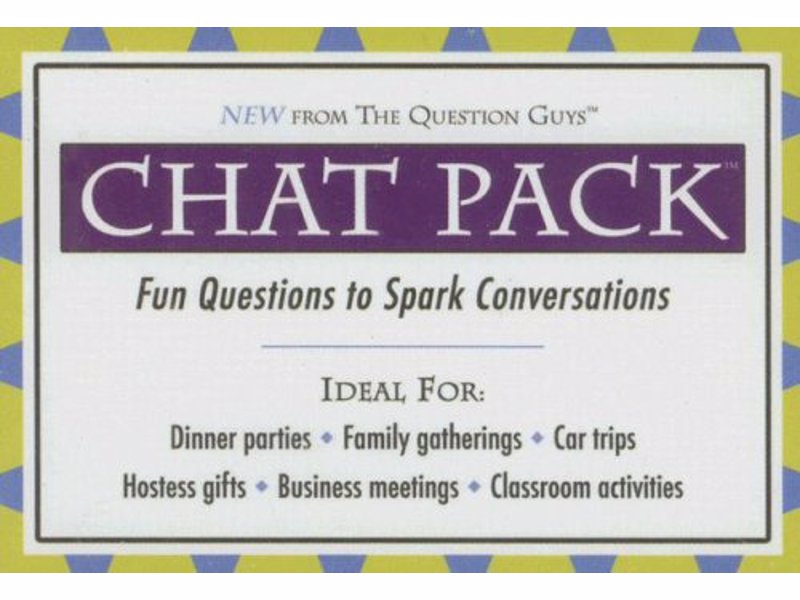 Never before has it been so much fun to start a conversation and learn more about those around you! Chat Pack contains 156 cards, each one featuring a creative question that will, in a matter of seconds, get people interacting and having a great time together. Simply pull out any card from the plastic box and let the conversing begin.
Great for travelling, road trips, family gatherings, dinner parties, classrooms and more.
"If you could have any object or place to yourself for one day, what would you choose?"
"You've been given the chance to travel into the future to see how the world will change over the next 50 years. What in particular are you most interested in?
"If you could enter a race horse in the Kentucky Derby, what would you name him?"
"If you could be the apprentice to someone, living or dead, who would it be?"