CLUG Minimalist Bike Rack
The world's smallest bike rack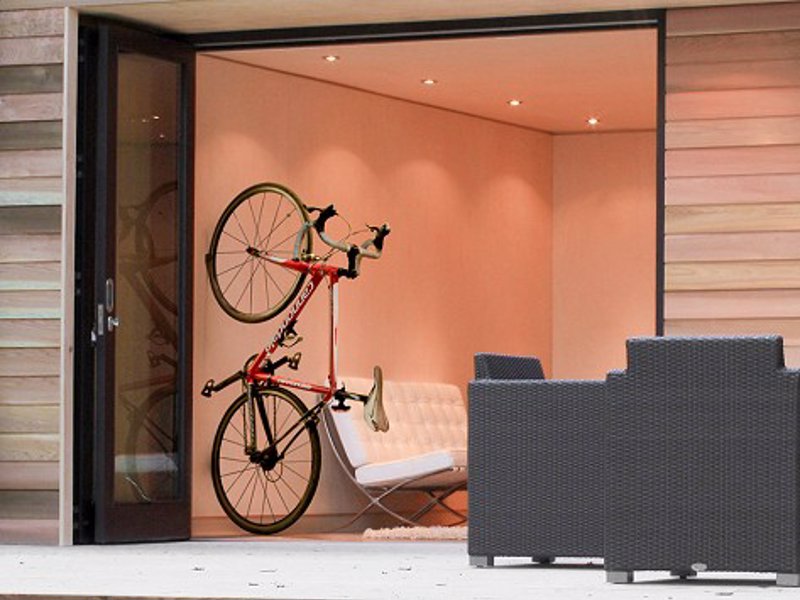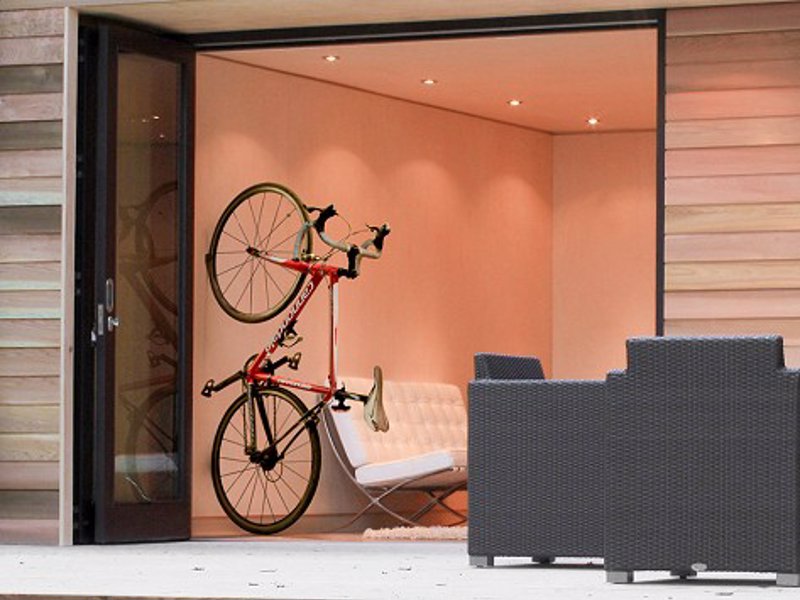 CLUG is the world's smallest bike rack. Its nearly invisible minimalist design is perfect for cyclists with limited space, or for those that like an uncluttered home.
Weighing in at less than a kiwi fruit, CLUG magically holds your bike against the wall by squeezing the front tire as the rear tire sits on the floor. You simply lift your bike's front tire off the ground and CLUG it into place.
The CLUG comes in three different sizes for road bikes, hybrids and mountain bikes.