Cookin' with Coolio: 5 Star Meals at a 1 Star Price
Delicious comfort food recipes and hilarious commentary from hip-hop star Coolio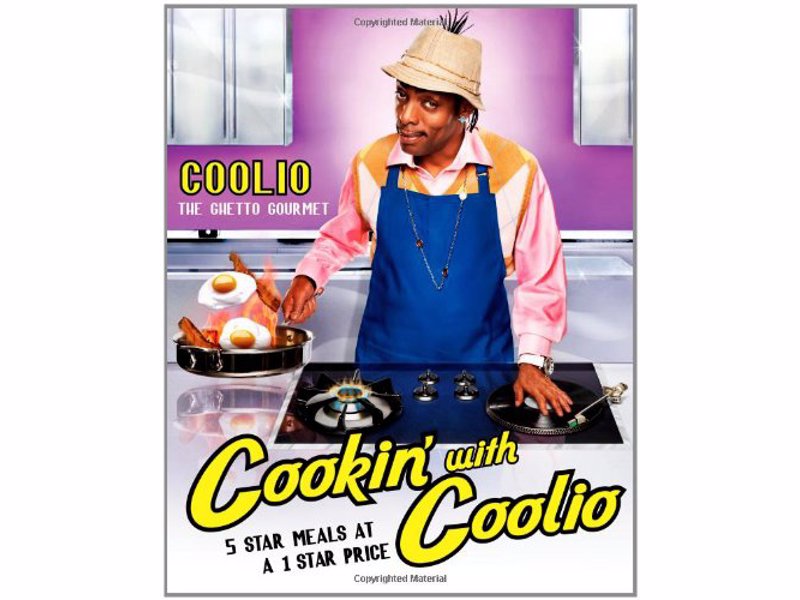 THERE'S ONLY ONE THING THAT COOLIO'S BEEN DOING LONGER THAN RAPPING: COOKING
Coolio (yes that Cooio) started making thirty-minute meals when he was ten years old and has since developed a whole new cuisine: Ghetto Gourmet. His recipes are built around solid comfort foods with a healthy twist that don't break the bank. Start your Ghetto Gourmet adventure with some "Soul Rolls," follow-up with "Finger-Lickin', Rib-Stickin', Fall-Off-the-Bone-and-into-Your-Mouth Chicken," and fi nish off with "Banana Ba-ba-ba-bread" sweetened with golden honey.
Perfect for the hip-hop and cooking fan alike, these aren't just gimmicky recipes but genuinely great meals, with a hilarious spin.
Amazon Review
This cookbook is fantastic! Hilarious commentary, delicious recipes, what else can you ask for in a cookbook? I highly recommend the "Drunk-Ass Chicken," it's amazing! 10/10 would buy again.