Deluxe Hot Sauce Making Kit
Everything needed to make 6 amazing sauces, from Louisiana hot sauce to a smoky Chipotle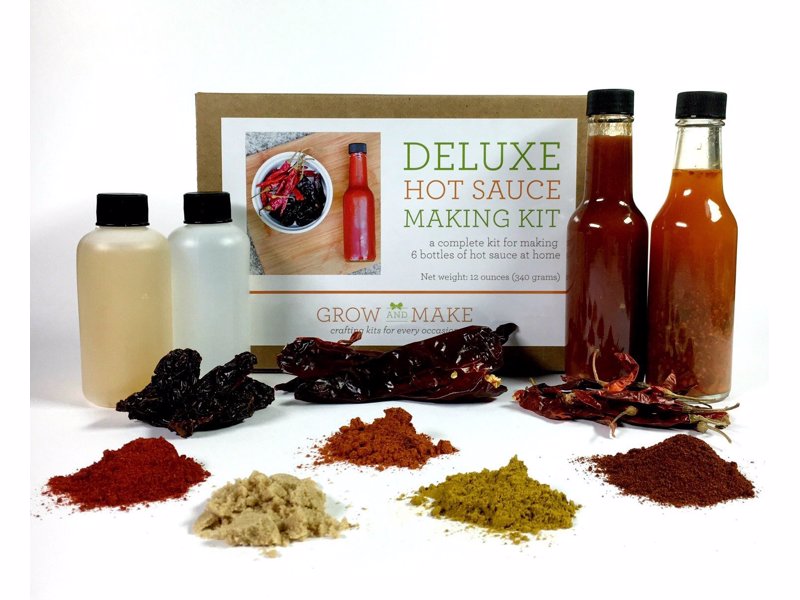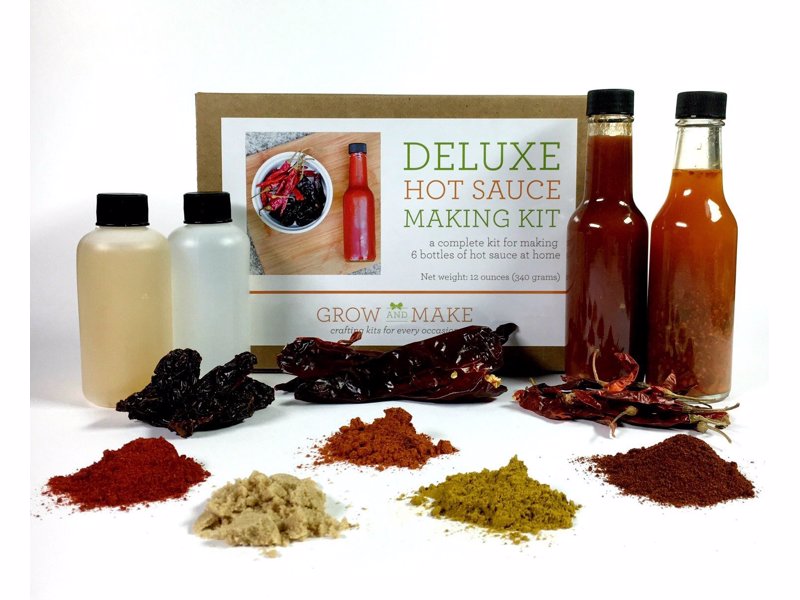 Everything you'll need to make hot sauce at home!
Create your own amazing hot sauces with Grow and Make's Deluxe Hot Sauce Making Kit. Choose from six delicious recipes to make such as a classic Louisiana Hot Sauce Recipe to a smoky Chipotle Hot Sauce Recipe.
A great gift for those who like it spicy.