A pair of over-sized red lips attached to a ball will bring a smile to faces in the park as your pooch runs around with it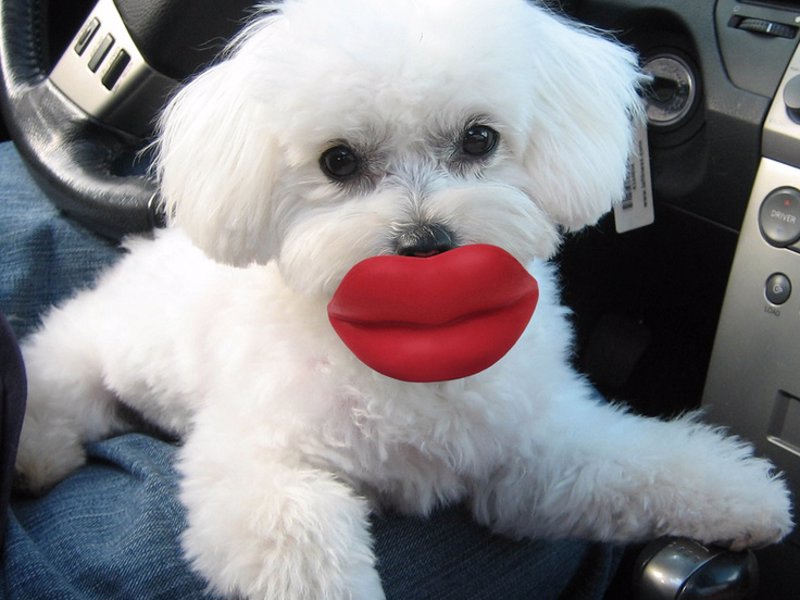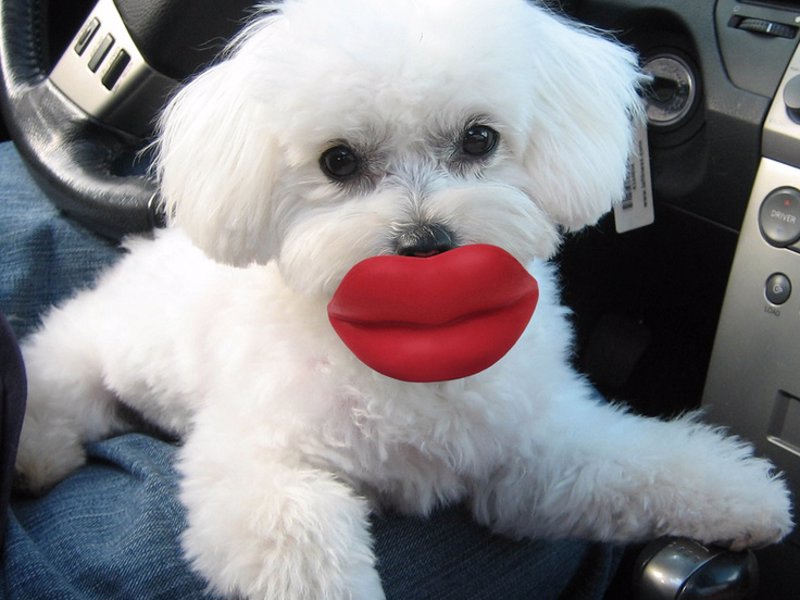 The Humunga Lips Durable Dog Toy is amazing...and hilarious. When your dog picks it up it looks like they have huge red lips.
This toy is even cherry scented! Natural rubber and non-toxic.