All the tools a guitarist needs in a convenient package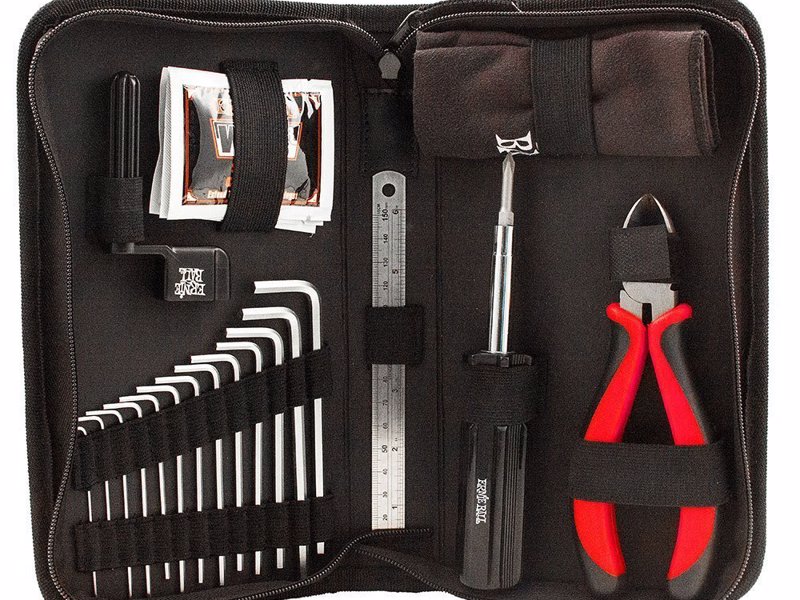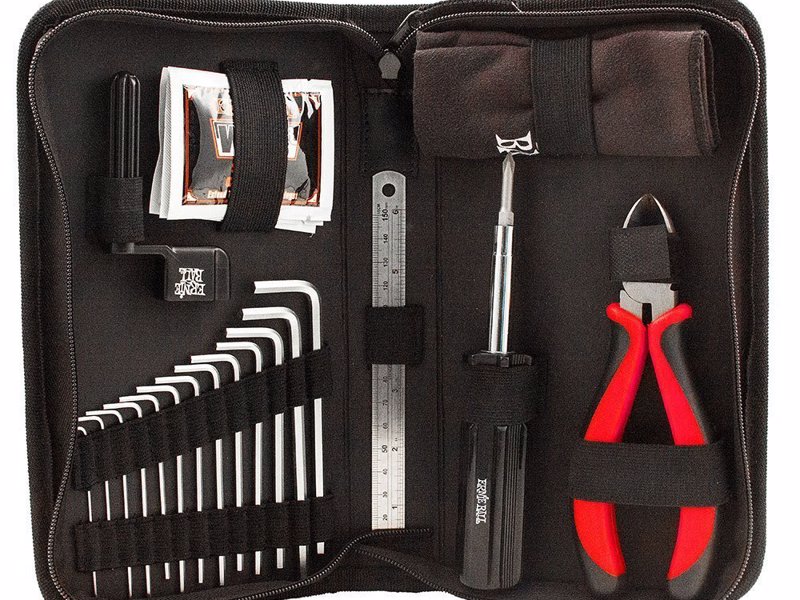 The Ernie Ball Musician's Tool Kit contains everything you need for care of your instrument in a convenient, durable, zip-up carrying case. It also gives you what you need for string changes minor adjustments and set-ups!
Microfiber Polish Cloth - 14"x14" black cloth
Wonder Wipes - One of each; String Cleaner, Body Polish, Fretboard Conditioner
Heavy Duty String Cutter - Durable cutters with a comfy grip
Peg Winder - Standard EB peg winder
6-in-1 Screwdriver - Double sided flat head bit (#1 & #2), Double sided Phillips head bit (#1 & #2), Double sided nut driver (3/16" & 1/4")
Ruler - 6"
Stainless Steel Hex wrench set - 10 wrenches; 1.5mm, 2mm, 2.5mm, 3mm, 4mm, 5mm, 0.05", 1/16", 5/64", 3/32", 7/64", 1/8", 3/16"