Sample a range of craft beers and pretend you're at your favourite micro brewery in the comfort of your own home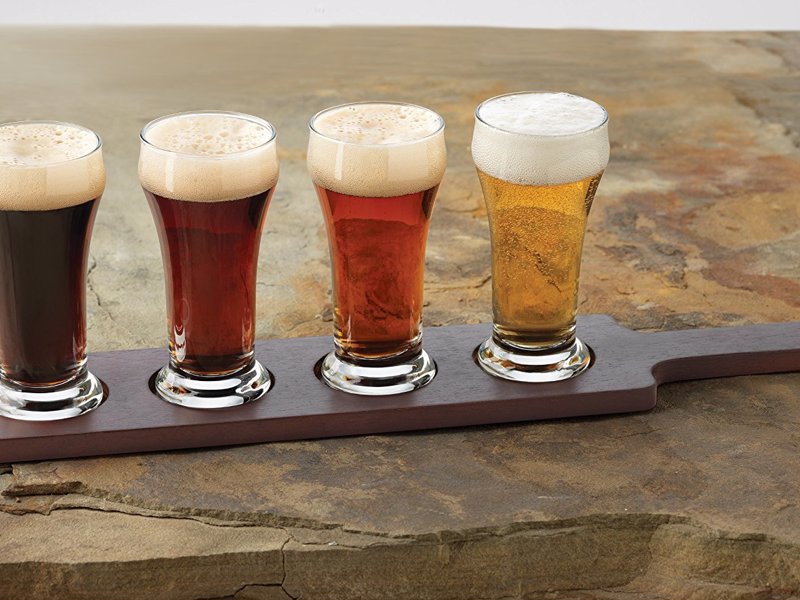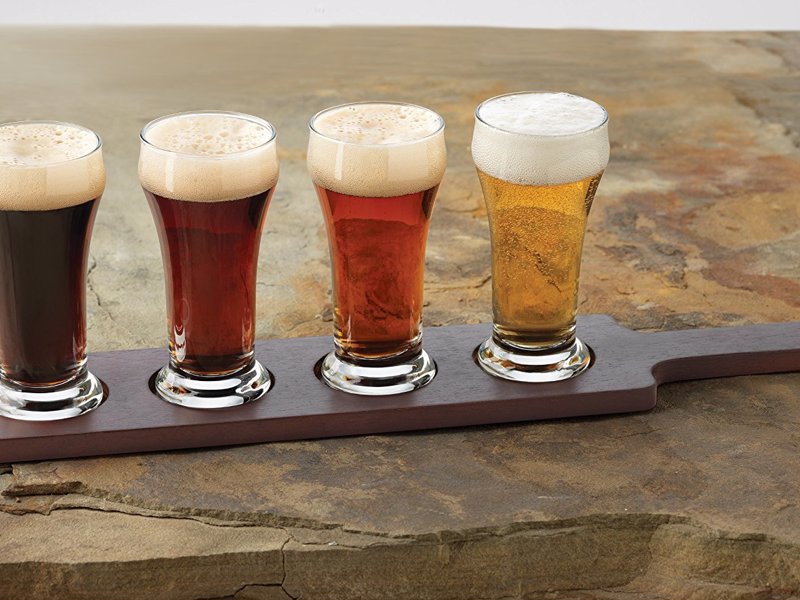 This Craft Brews beer flight set is excellent for sampling small quantities of a variety of different brews. It's great for parties or times when you only want a small glass of beer. The complete set contains four 6 ounce pilsner glasses, measuring 5" tall and 2-5/8" in diameter and one wood carrier, measuring 3.6" by 17".
It's a great bachelor, housewarming, or host gift, as well as an excellent addition for the beer lovers collection. It is part of the Libbey Craft Brews collection. Glasses are dishwasher safe and made in the USA. Wood carrier is made in China and hand-washing is recommended.