Metolius Rock Rings 3D Portable Training Device For Climbers
A convenient, portable, compact and inexpensive approach to climbing-specific training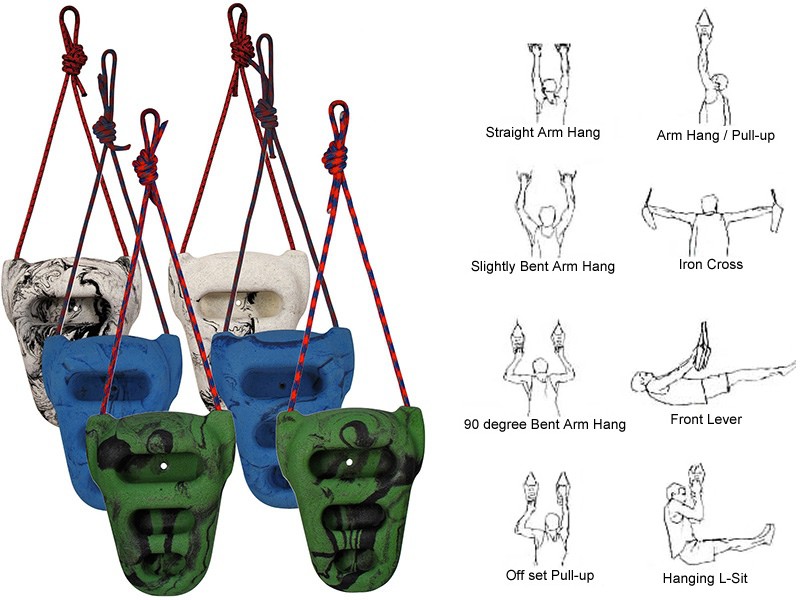 Rock Rings are designed to provide a convenient, portable, compact and inexpensive approach to climbing-specific training. Their single point suspension allows them to move freely, relieving the stress to your joints and there by preventing injury.
Rock Rings can be suspended from any solid anchor point, a pull-up bar, tree limb, eye-hooks in an exposed beam or framing member, etc.
Amazon Review "I was going to purchase a pull up bar when I tried these out at my uncles place. Way better option here!! Much more dynamic piece of equipment. Utilizes more muscle groups than a pull up bar and great for core strength and stretching."