Fascinating blueprint artwork capturing the architectural detail of baseball stadiums, available as a print, framed or on canvas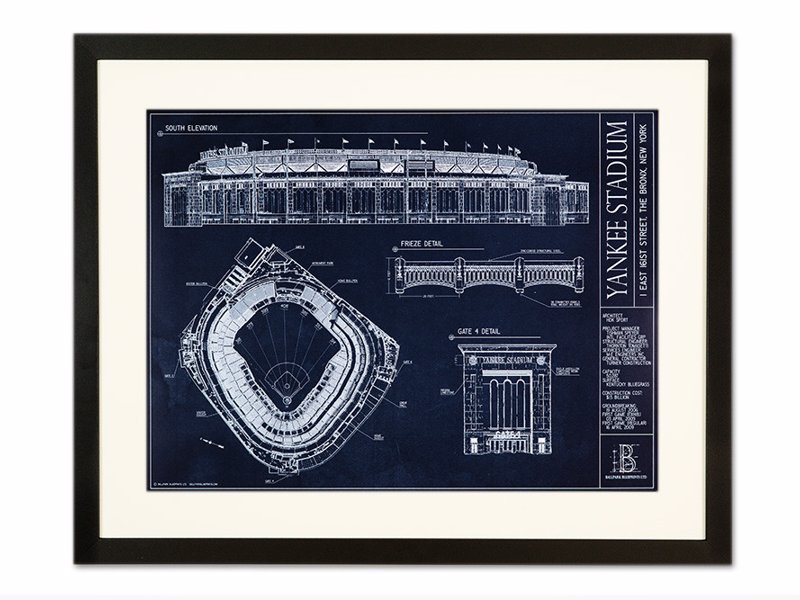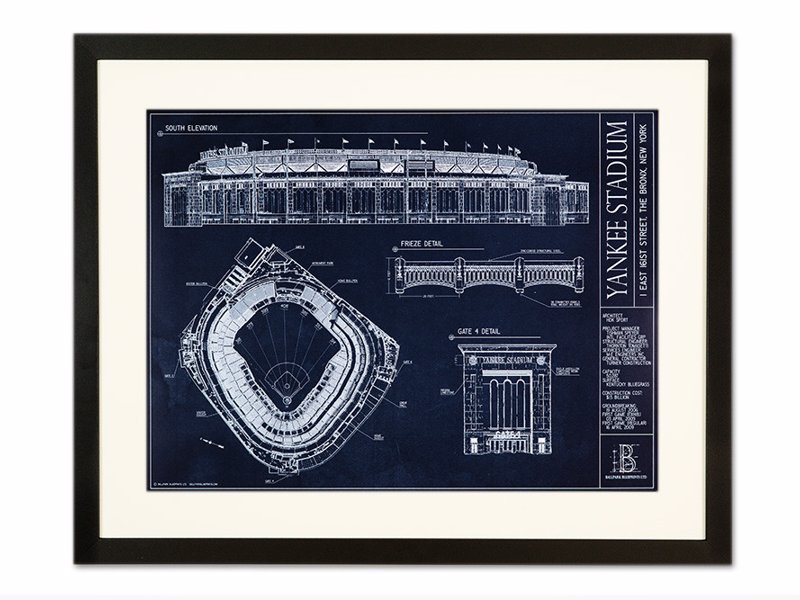 Ballpark blueprints have been creating their unique brand of architectural artwork since 2002. Almost all the current MLB ballparks are available, plus a few classics such as the original Yankee Stadium.
The prints are also available on coffee mugs and blueprints for NFL & College Football Stadiums, Golf Courses and Basketball Arenas are also available.