Monarch Butterfly Seed Balls
Support monarch butterflies - if you can throw, you can grow!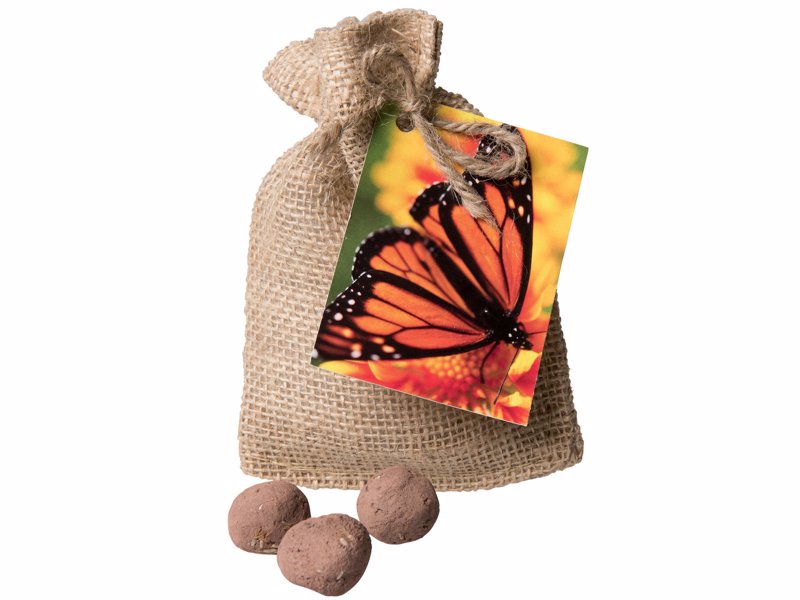 Support the declining monarch butterfly population by planting beneficial habitat that includes the milkweed plants their larvae need to survive. Simply toss these seed balls on prepared soil to grow clusters of several milkweed varieties. Each seed ball contains a packet's worth of seed, rolled with a proprietary mix of organics and clay to provide ideal growing conditions. Rain and watering dissolves the clay, allowing the seeds to sprout surrounded by a source of the nutrients.