Notorious RBG: The Life and Times of Ruth Bader Ginsburg
A fun and thoughtful mash up of pop culture and serious scholarship on the life of the Justice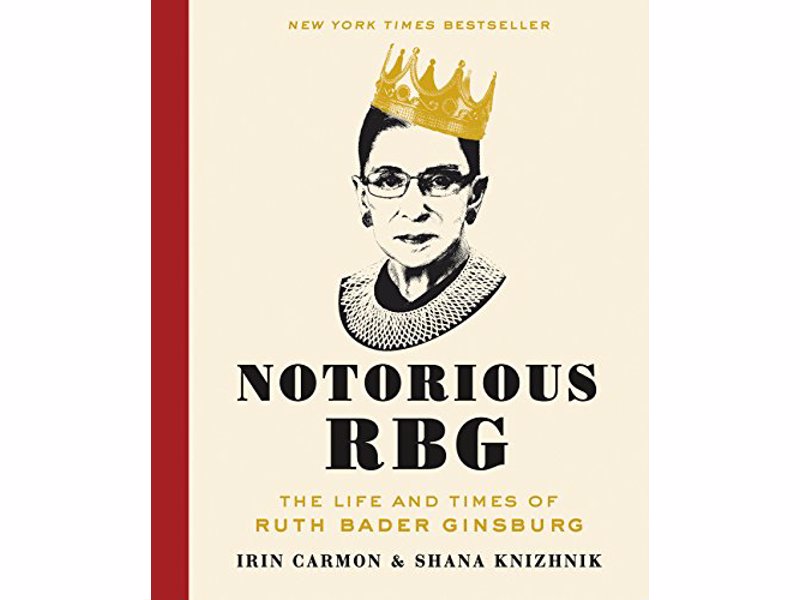 Notorious RBG, inspired by the Tumblr that amused the Justice herself and brought to you by its founder and an award-winning feminist journalist, is more than just a love letter.
It draws on intimate access to Ginsburg's family members, close friends, colleagues, and clerks, as well an interview with the Justice herself. An original hybrid of reported narrative, annotated dissents, rare archival photos and documents, and illustrations, the book tells a never-before-told story of an unusual and transformative woman who transcends generational divides.
As the country struggles with the unfinished business of gender equality and civil rights, Ginsburg stands as a testament to how far we can come with a little chutzpah.
"What a wonderful book: The annotated dissents! The knockout photos! Why she likes to write through the night! The litany of big cases she won as a lawyer, and how she picked them! How she made Bill Clinton cry! Notorious RBG is a laugh-out-loud joy to read."