Online Classes From The World's Masters
Learn to cook from Gordon Ramsey, music production from Deadmau5, tennis from Serena Williams and much more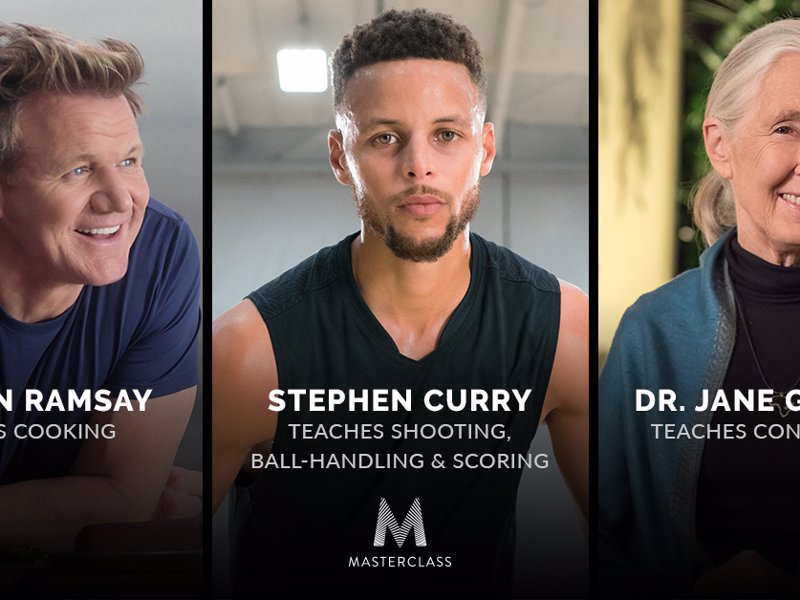 MasterClass is a fantastic website that offers online video lessons from the people at the peak of their game. Ever thought you could get acting lessons from Dustin Hoffman, or performance lessons from Usher? Well now you can!
Each course consists of 5+ hours of content over around 25 lessons delivered by the master themselves, along with a work book. You can also upload video of your own progress and get a critique from the class, and if you're lucky, the famous teacher themselves.
Here's a selection of some of the courses they have available.
Helen Mirren Teaches Acting
Garry Kasparov Teaches Chess
Steve Martin Teaches Comedy
Wolfgang Puck Teaches Cooking
Alice Waters Teaches Home Cooking
Thomas Keller Teaches Cooking Techniques
Gordon Ramsay Teaches Cooking
Marc Jacobs Teaches Fashion Design
Ron Howard Teaches Directing
Werner Herzog Teaches Filmaking
Martin Scorsese Teaches Filmmaking
Deadmau5 teaches Electronic Music Production
Christina Aguilera Teaches Singing
Herbie Hancock Teaches Jazz
David Mamet Teaches Creative Writing
Shonda Rhimes Teaches Writing for Television
Stephen Curry Teaches Basketball