Organic Mobile Foodie Survival Kit
Cook up a storm no matter where you are with this travel set of organic herbs and spices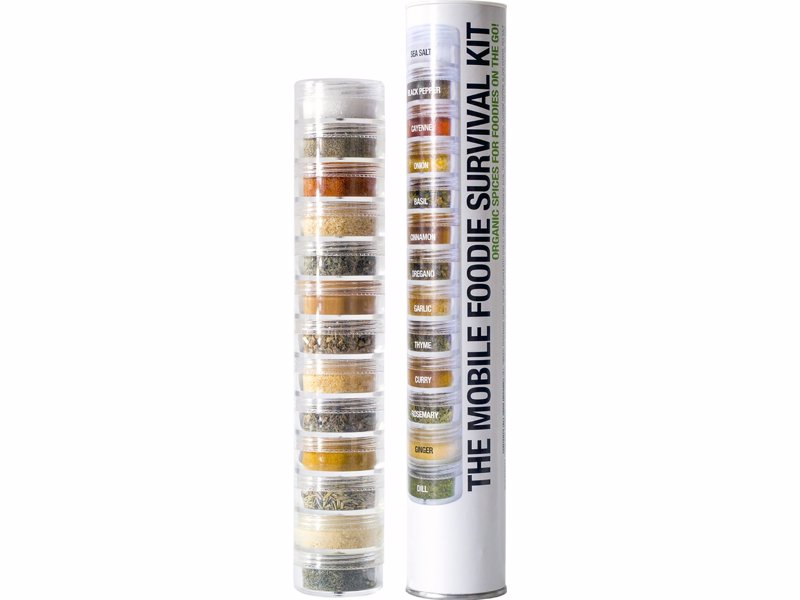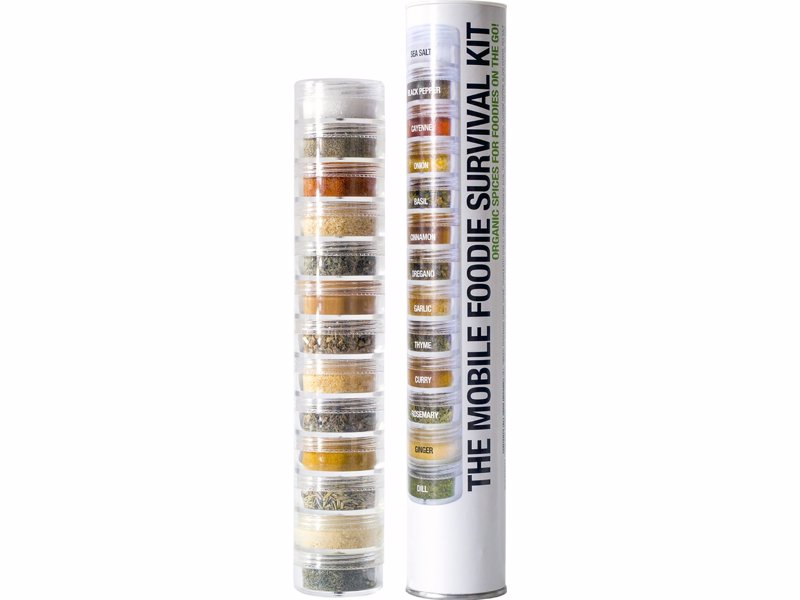 Never get caught out making bland food when travelling again with this pocket sized set of 13 organic seasonings, essential for any foodie on the go. The containers are unlabeled, with a separate key, so they can be reused with your own favorite herbs and spices.
The Herbs & Spices Have Been Certified By The Department Of Agriculture As Products That Are Grown Entirely Without Antibiotics, Hormones, Pesticides, Irradiation Or Bioengineering
Kit includes: Sea Salt, Black Pepper, Cayenne, Onion, Basil, Cinnamon, Oregano, Garlic, Thyme, Curry, Rosemary, Ginger, Dill.