Open-air dining events stunningly located right at the source of the ingredients themselves and featuring guest star chefs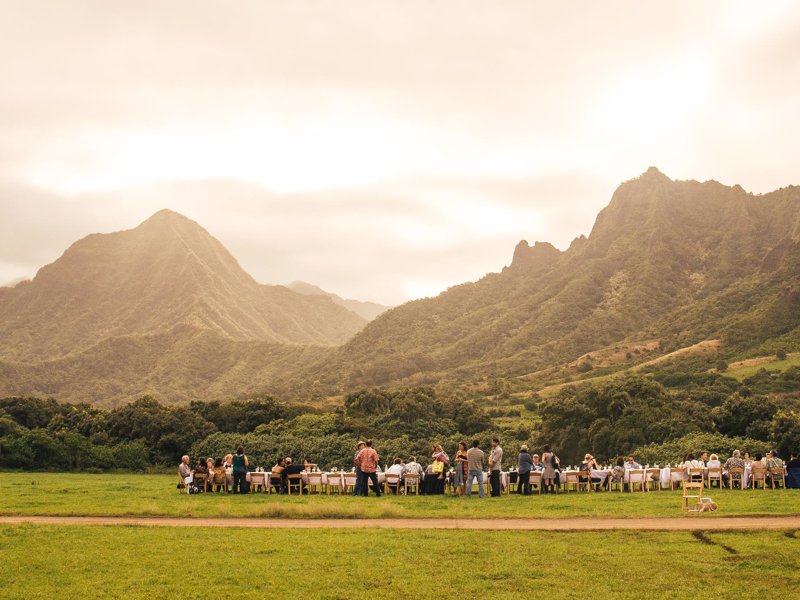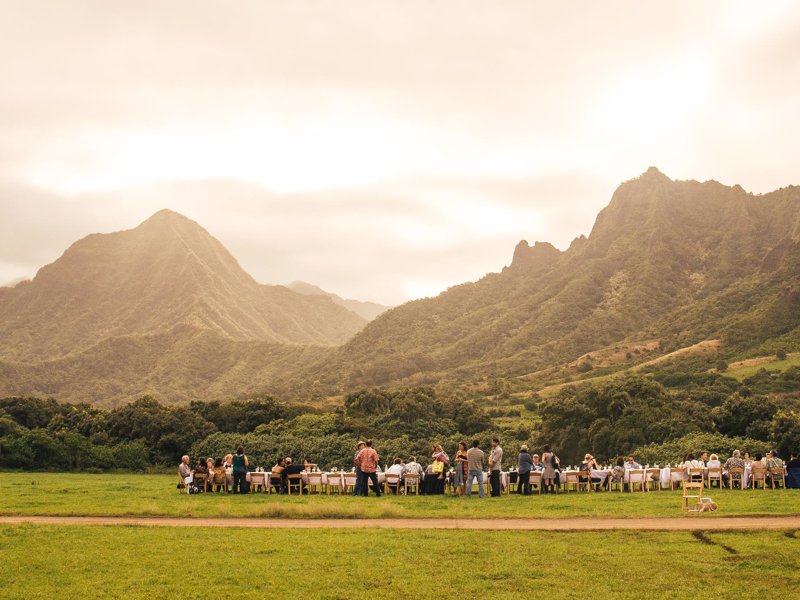 Outstanding In The Field's mission is to re-connect diners to the land and the origins of their food, and to honor the local farmers and food artisans who cultivate it. Their dining events happen in beautiful surroundings in locations across the country, right on the very farms where the ingredients are grown.
Events last about 5 hours and include welcome drinks and appetizers, an introductory talk and tour of the farm which will end at the table where guests will enjoy a meal prepared by local guest chefs. Dinner is served family style, and wine is paired with each course.
At an Outstanding feast, you may find yourself seated next to the farmer who grew the greens, the fisherman who reeled in the fresh catch, the cheesemaker who separated curds from whey or the vintner who shepherded grapes from flowering to harvest. Fellow diners at the long table may have traveled from across town or across the country. Many loyal "fieldheads" follow OITF as it travels, using an Outstanding dinner as the centerpiece for a visit to a place they've never been or to experience a favorite spot from a fresh perspective.