OXO On Barista Brain 9 Cup Coffee Maker
Automatically makes Gold Cup Standard coffee at the press of a button, just fill up with water and coffee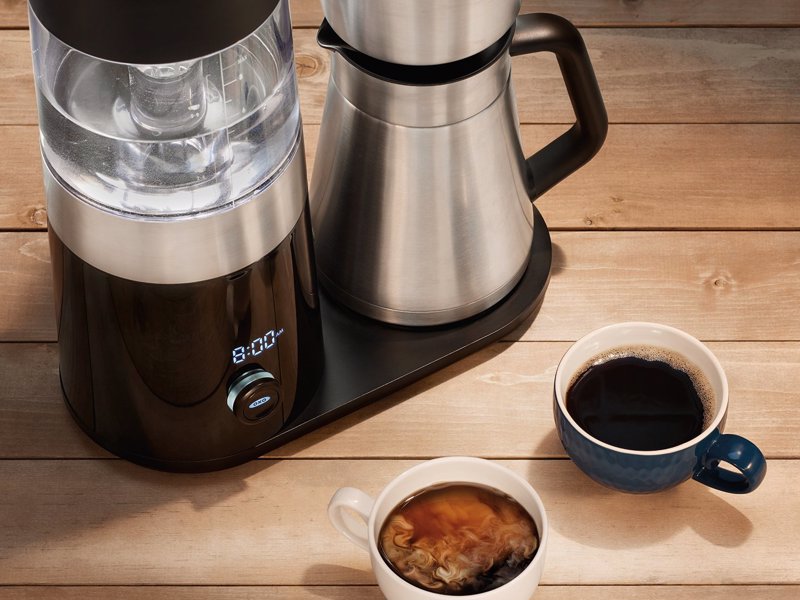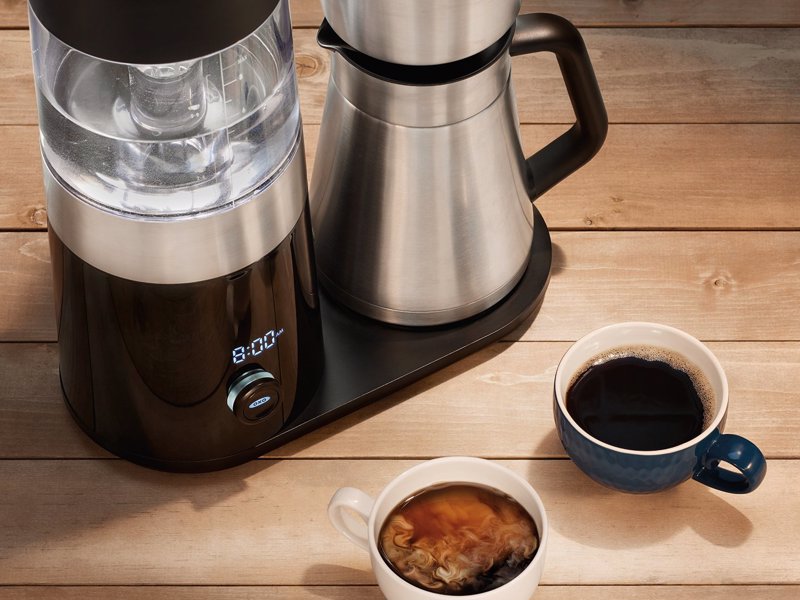 The art and science of coffee get a high-tech boost from OXO's intuitive Barista Brain coffee brewing system. Its intelligent microprocessor monitors time, temperature and volume from start to finish, giving you the barista-quality precision of handcrafted coffee at the touch of a button.
Meets the official Gold Cup Standard established by the Specialty Coffee Associations of America (SCAA).
Once heated, water is maintained at the optimal temperature (197.6°–204.8°F) throughout the entire brewing process.
Water is pumped to the brew basket in perfectly timed cycles, starting with a short cycle that allows coffee to bloom for full flavor extraction.
Rainmaker™ showerhead evenly disperses water over coffee grounds for uniform saturation.
Vacuum-insulated stainless-steel thermal carafe keeps coffee hot and fresh.
Single-serve function allows you to brew just one perfect mug.
Includes a coffee scoop and ten paper filters.