An essential item, here's our pick of the best
A mug can be seen as a bit of an easy and safe gift, but if you get it right your gift might just become their favorite work mug that they use every day.
Move Fast and Break Things Mug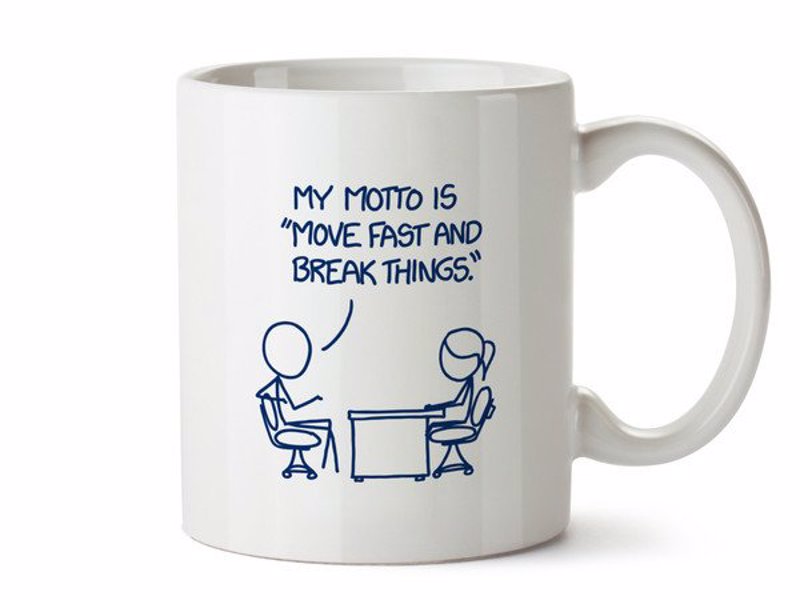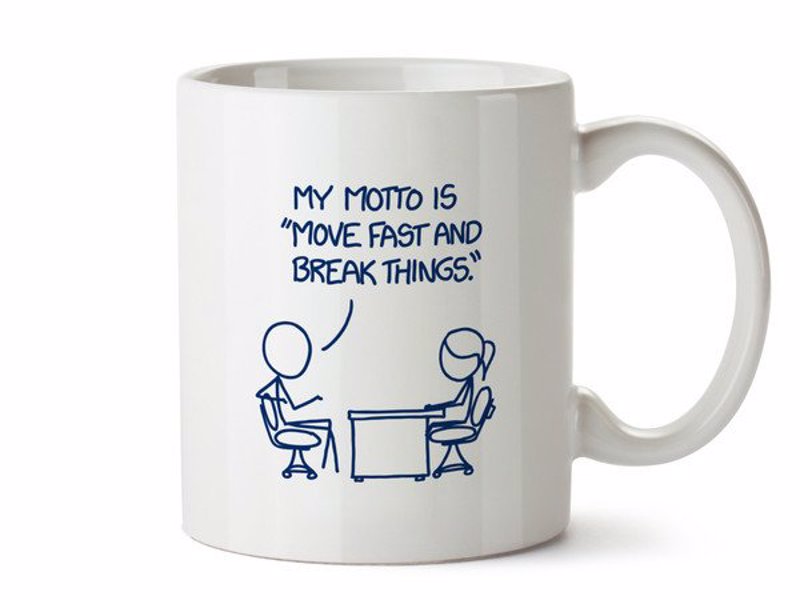 Based on XKCD comic 1428, this is a play on the popular software development motto "move fast and break things" that was adopted by Mark Zuckerberg at Facebook.
Works On My Machine Mug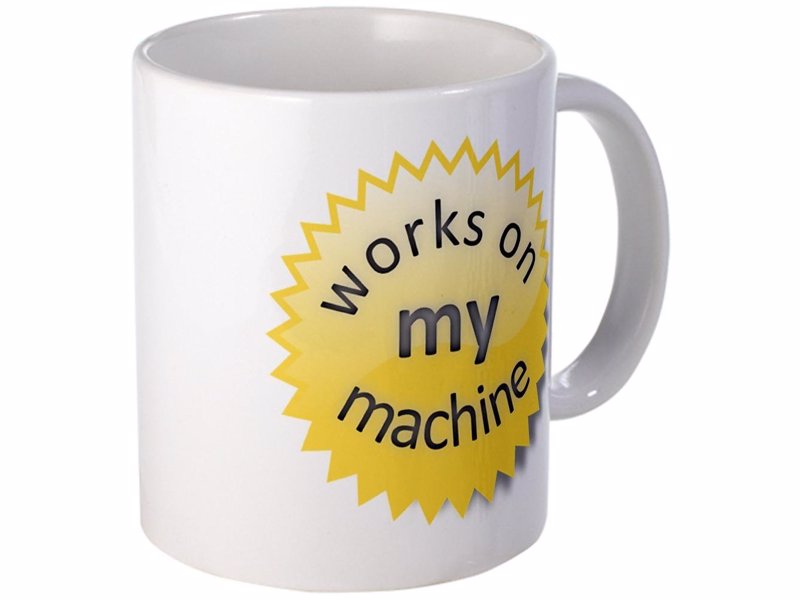 Not the prettiest mug in the world, but the WOMM certification logo is a joke well known in the programming trade that is used to say "I've tested it on my machine and it works so it must be ok", when in reality your code probably doesn't work on any machine other that your own. Explained in full by Jeff Attwood in his coding horror blog.
IT Crowd Mugs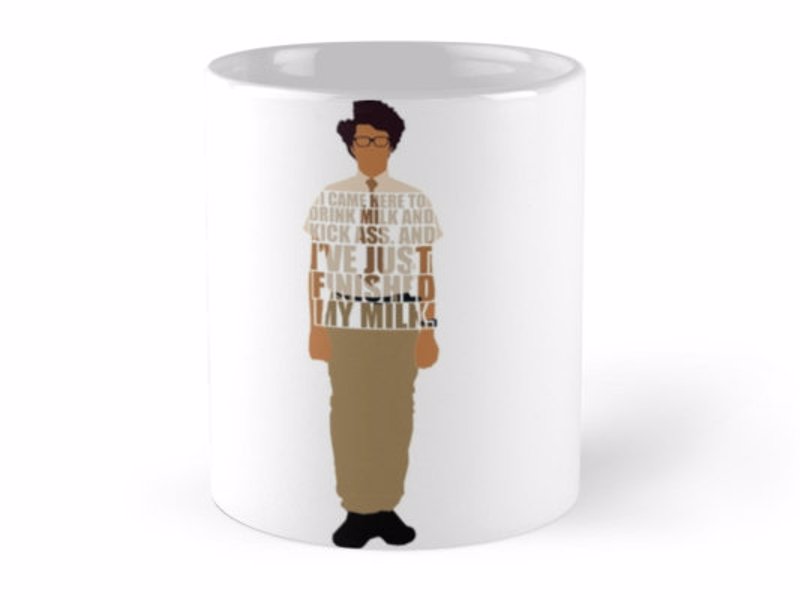 Fan of the sitcom IT Crowd? Redbubble has a handful of great mug designs specific to the show. This mug is a little more obvious but I also quite like the Reynholm Industries one because only fans of the show will know what it means!