However hard you try, you simply cannot cover the Sandless Beach Mat with sand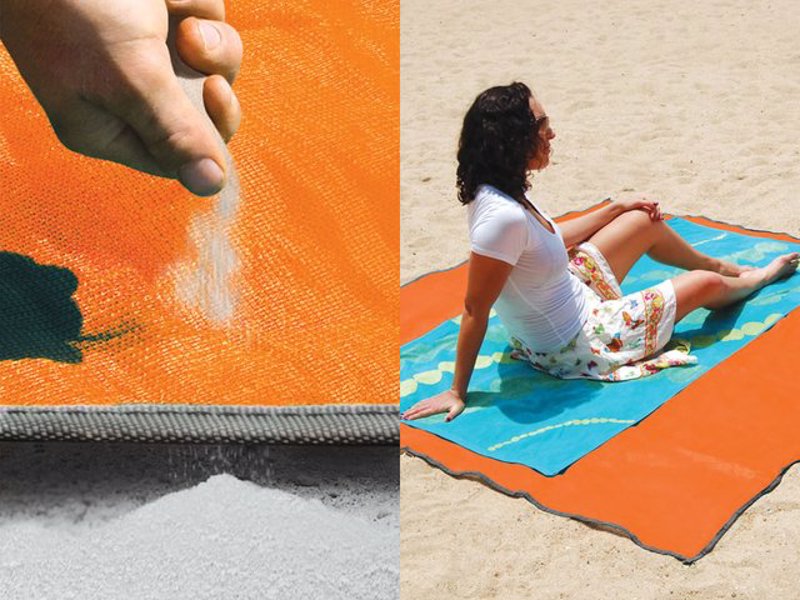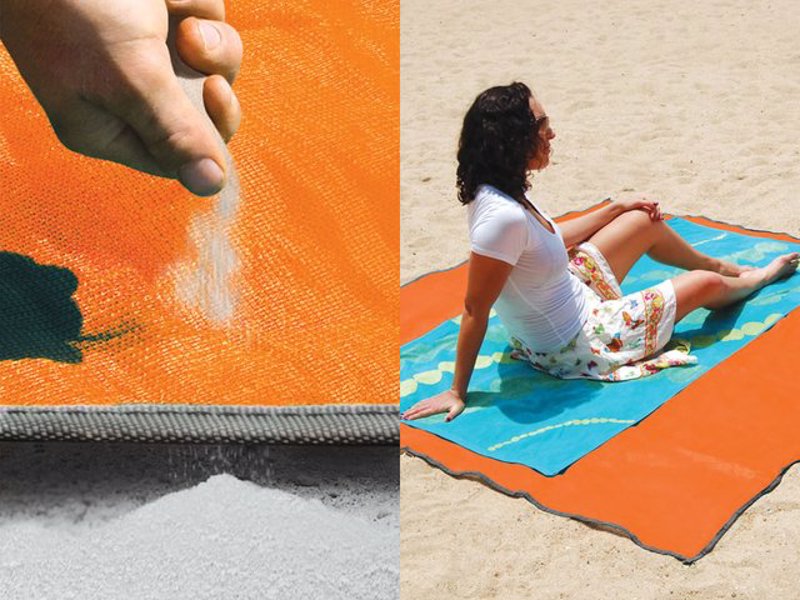 Simply lay the Sand-Free mat on the ground and sand that falls on the mat will fall through the mat's weave. The patented double layered fabric allows the sand to fall through one way but not the other. Originally used by militaries around the world to contain sand and dust when helicopters take off and land.
The mat also eliminates dirt, dust, and water from its surface, ensuring a perpetually clean outdoor expanse for the beach, camping or watching a concert, and folds up into it's own travel bag.