Seaview 180° Panoramic Snorkel Mask
Get a full view under water, while breathing normally though your nose or mouth - no more snorkels!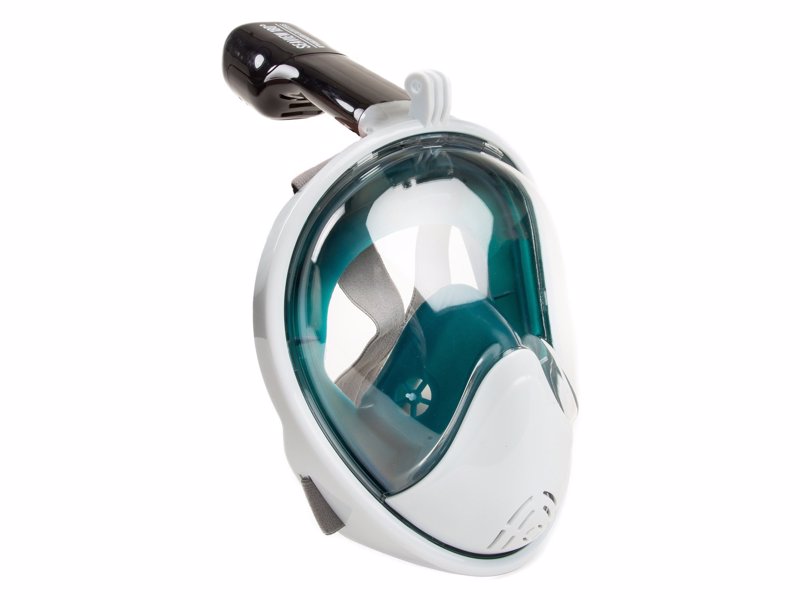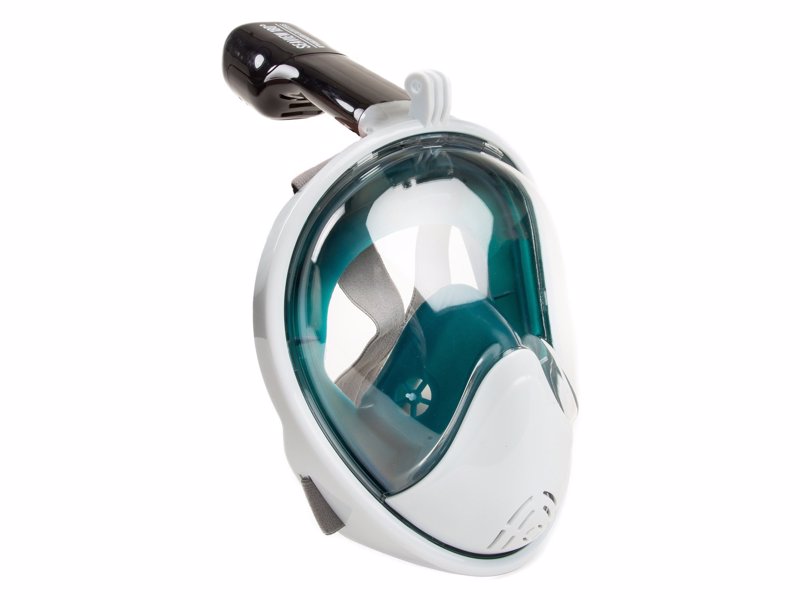 Introducing the SeaView 180° full face snorkeling mask by WildHorn Outfitters. Is snorkeling uncomfortable for you? Do you hate breathing through a tube in your mouth? Have you ever suffered gag reflex or sore a sore mouth from biting on a traditional snorkel? Want to see more? If you answered yes to any of these questions, the Seaview 180° snorkel mask will change your experience! The silicone mask insert provides a comfortable fit with no pressure points found on other masks.
Thanks to the mask's innovative design, you no longer have to deal with a tube snorkel in your mouth. Breathing chambers inside the mask and an innovative dry snorkel allow you to breathe naturally and calmly through either your nose or mouth. Breathing slowly through your nose helps reduce chances of fogging. The dry snorkel will prevent water from entering the mask through the snorkel tube. If water does leak through the seal around your face, just lift your head out of the water and it will drain through a one-way chin valve. This mask also has the largest viewing area on the market!
This mask is perfect for both adults who casually snorkel and kids or youth that are just starting out. Surface snorkeling, not free diving, is the optimal use for this mask due to the large surface area the mask covers on your face. If you're ready to have a better snorkel experience, buy the Seaview 180° today!