An entire self sustaining aquatic ecosystem in an enclosed sphere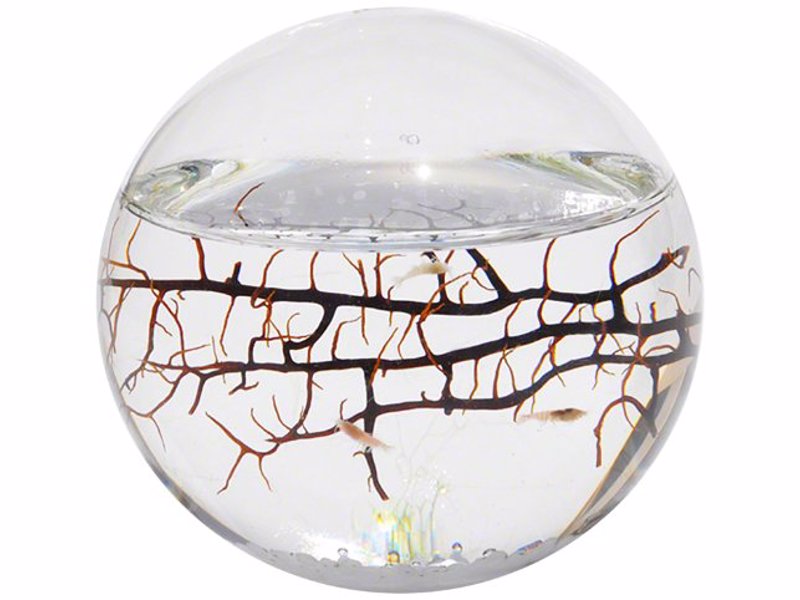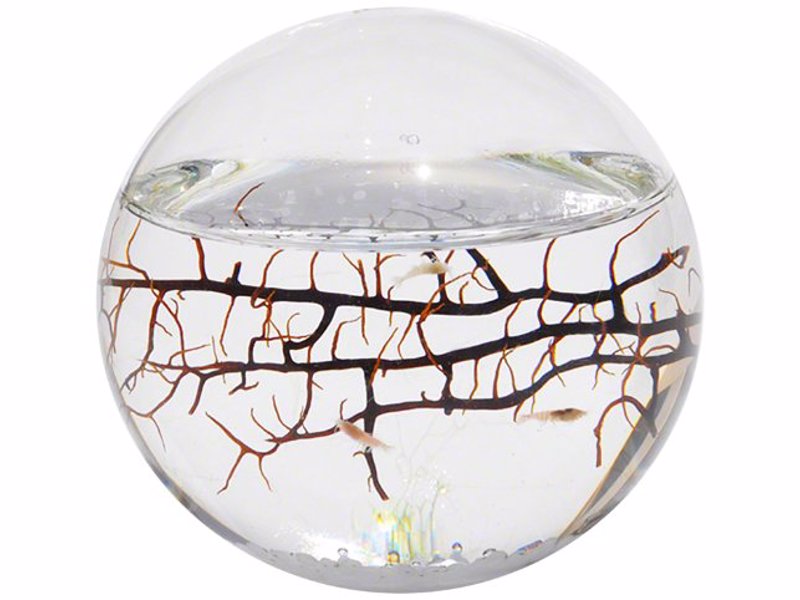 The world's first completely enclosed ecosystem - originally created by NASA these ecospheres are part educational science project, part art. Each sphere is a completely self sustaining miniature universe wrapped in a glass shell, containing everything it needs to live as a eco system.
Each sphere contains active micro-organisms - red shrimp and algae, swimming around in a clear 'soup' of filtered sea-water. You don't need to feed the little shrimp or clean the water, all you need to do is provide a safe environment with lots of indirect natural or artificial light. Your EcoSphere will last roughly 3 years.
A truly unique gift for the science lover.