Smoked Porter BBQ Sauce Set
Like beer? Check. Like barbecue? Check. Like delicious food? Check, check, check.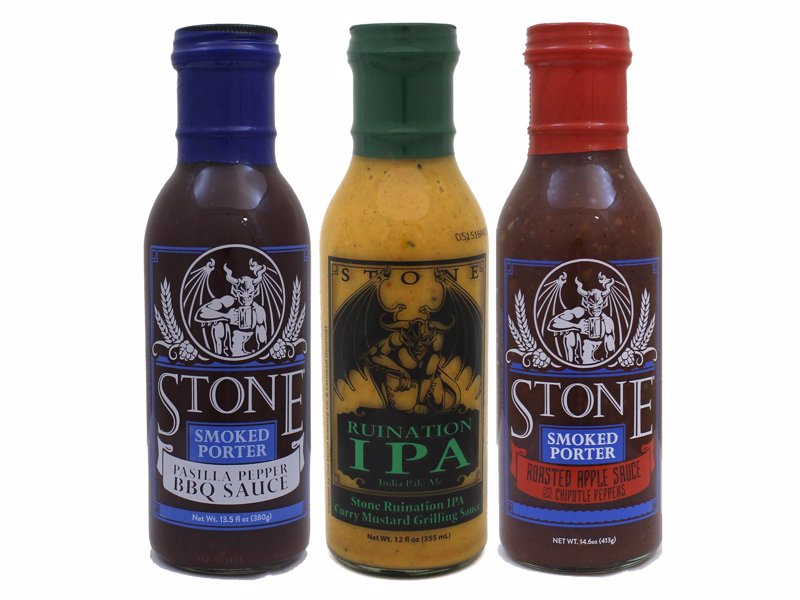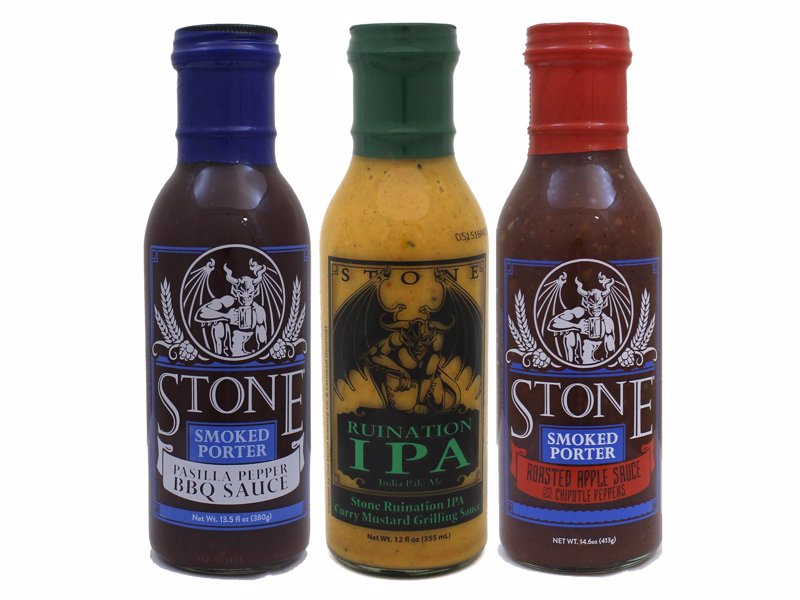 What's better than the delicious combination of beer, bbq sauce and grilled meats? Not a lot is the answer - and now you Stone Brewing have made this easier by putting their Smoked Porter into these cooking sauces. This combination set includes 1 bottle of Smoked Porter BBQ, 1 bottle of Smoked Porter Roasted Apple Chipotle Sauce, and 1 bottle Curry Mustard made with their Ruination IPA. A great gift for a beer lover or bbq fan, or why not treat yourself?