A more comfortable veterinary cone for your pet while they're healing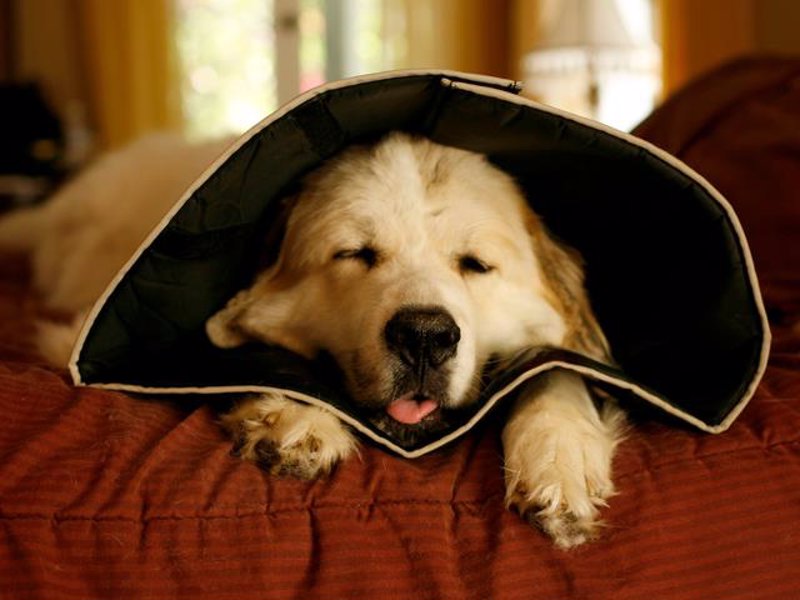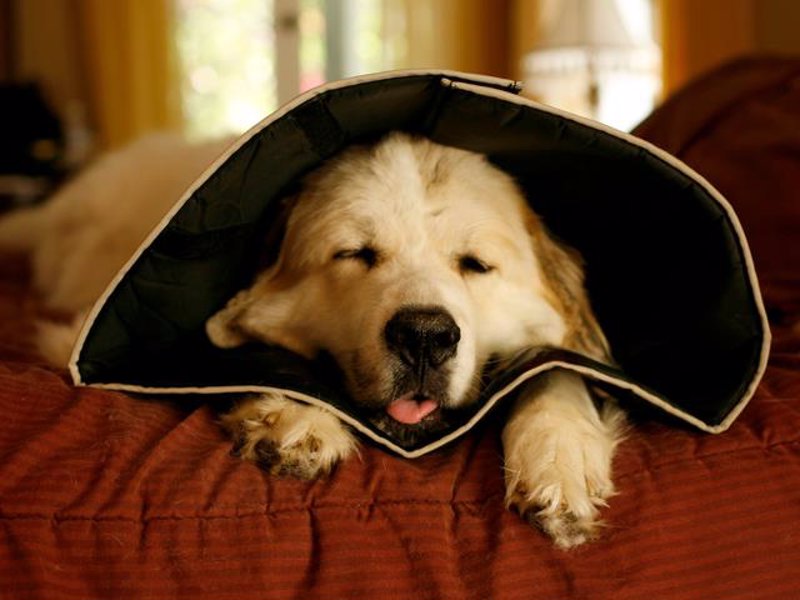 Now your pet can be relaxed and comfortable while healing! The Comfy Cone is a soft cone shaped e-collar which is veterinary tested and approved for cats and dogs. It's made of foam backed nylon and comes in 4 sizes. The velcro closures adjust to many different sizes. There are elastic loops at the neck to thread pets collar through to keep it from being pulled off. Finally, it can be folded back for added freedom while eating and drinking or when checking wounds and irritations. Walking at night? It has a reflective outer edge for safety.
Reversible
Water resistant and repellent, making it easy to wipe clean.
Folds flat for easy storage.
Soft and yielding while being very sturdy and protective.