Complete the USA, one local brew at a time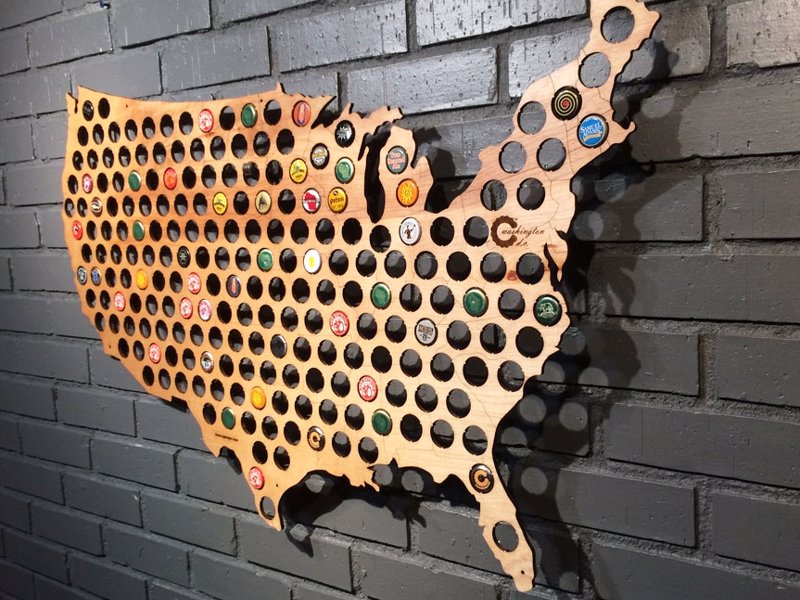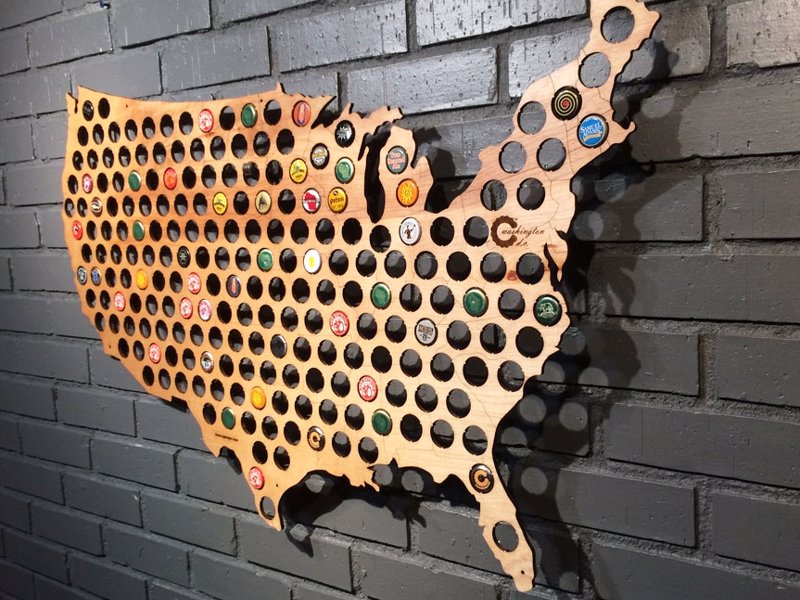 We love this beer cap map of the USA! For a start it just looks great, rather than it just being a gimmick, we'd be happy to have this hanging on our wall. This is a fantastic gift for any craft beer lover who likes to try beers from different areas of the States. Cap them off, and see if you can complete it!
They also have maps for each state ($39) and other countries too.