York Nordic Bamboo & Carbon Fiber Trekking Poles
Ultralight & Collapsible - Flip-Lock, Comfort Grips, & Tungsten Tips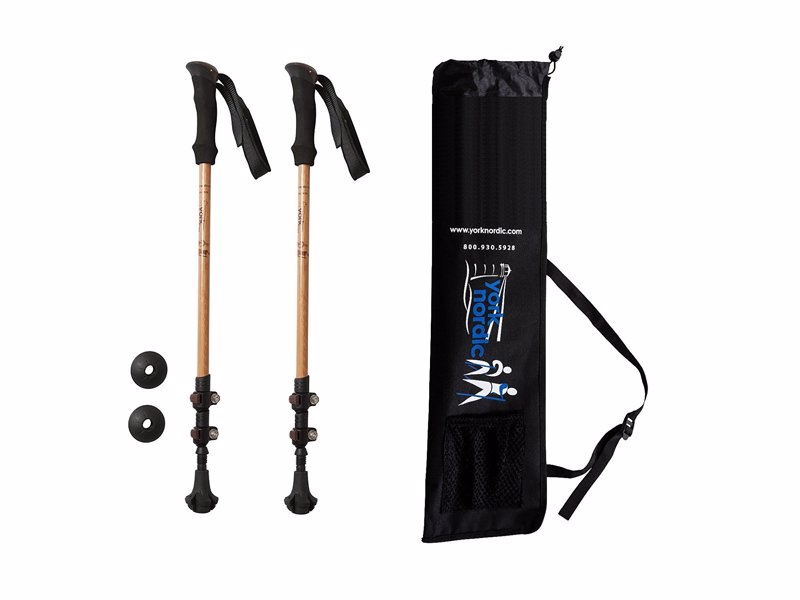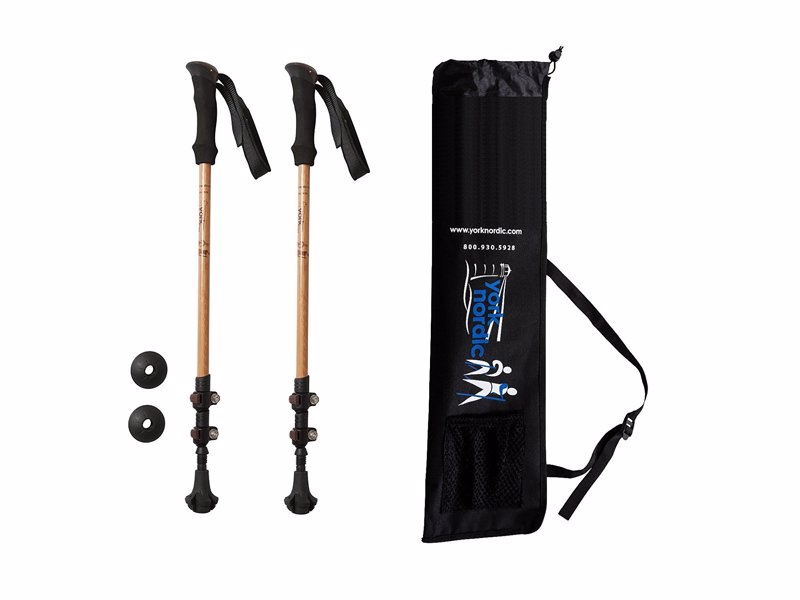 New Hybrid Bamboo - Carbon Fiber - Aluminum Poles Love to walk and love to travel? Then these poles are for you. The team at York Nordic has created these 3-section travel poles weighing less than 1 pound total for the busy traveler.
The poles telescope to just 24 inches and include their own Velcro strap and carrying case for easy storage in your backpack. Once expanded they extend from 24 to 53 inches.
Our poles are made from 80% carbon fiber and feature a vintage-looking bamboo top section of pole. Bamboo is a sustainable and responsible choice. Our exclusive hand tighten flip locks quickly snap the sections of pole into place.
All poles come with a screw on 'basket' for snow and sand walking and a solid tungsten steel tip. We've even included detachable rubber feet; perfect for street walking. Using these trekking poles help you burn 40% more calories than regular walking. Gain balance and stability after joint replacement, or just reduce the stress on your knees, hips and back.
About York Nordic: Based on the seacoast of New England, combines world class sports engineering with the unique design styles of our artists. All products are designed in the US with component fabrication in the US and China. Final assembly is done in Portsmouth, NH.