A journal befitting of epic adventures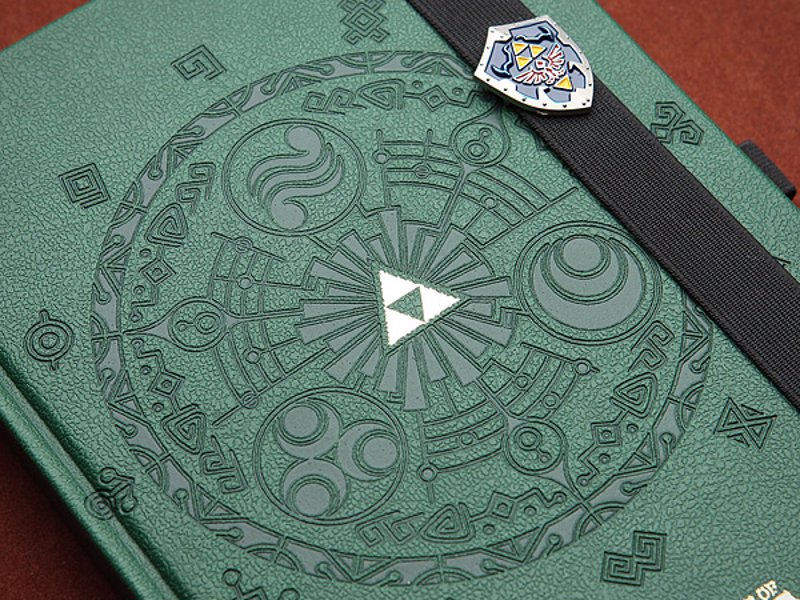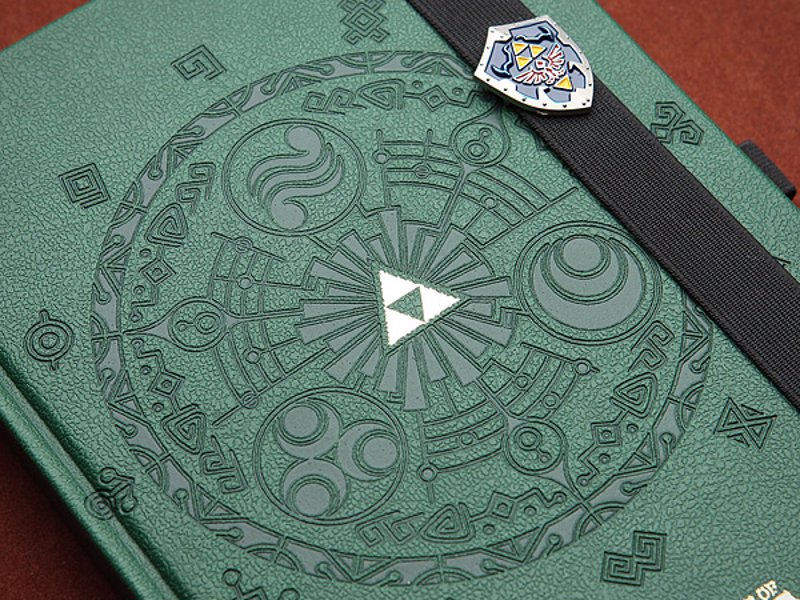 It's dangerous to go alone. Take this so you can write about your epic adventures facing said dangers. Don't say we never did anything for you.
This epic bound journal is a treasure befitting the Hero of Time. The cover is emblazoned with the Gate of Time. The endpapers feature a map of Hyrule. The elastic band which keeps the journal shut and away from prying eyes features the Hylian shield, which seems like appropriate protection. Use it to start your own Zelda fanfic or to keep a list of all the fish you've caught. Whatever floats your boat.